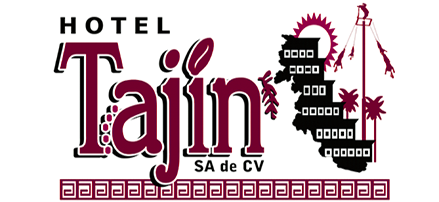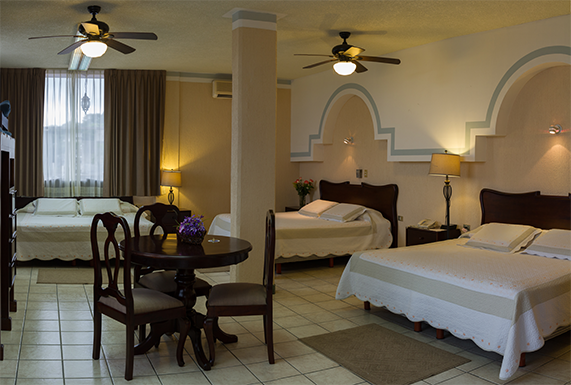 HOTEL TAJÍN is located in Papantla, Veracruz, a city that has an atmosphere full of tradition and culture. Our name refers to an ancient story happened in our land: the god Tajín story; God Tajín is declared god of thunder and god of underground and celestial waters, whom received cults by ancient priests in a cave located between Totomoxtle and Coatzintlali and where it was build the wonderful temple known as pyramid The Tajín.
The architecture that preserves HOTEL TAJÍN dates back to the 18th century and has ornamental details that turn it into an emblematic building of the epoch. For the year 1858 this majestic property becomes home of one of the most important historical figures of the country, the first minister during the presidency of Benito Juarez: Melchor Ocampo; time passes and in 1951 the property is acquired by Mr. Gregorio Morones, in 1967, the building is purchased by visionary and entrepreneur Spanish Manuel Barbeito Morano who eventually founded what is now presented as HOTEL TAJÍN, and later passes to the hands of Jaime Barbeito Hill to continue with the administration and make it what it is today.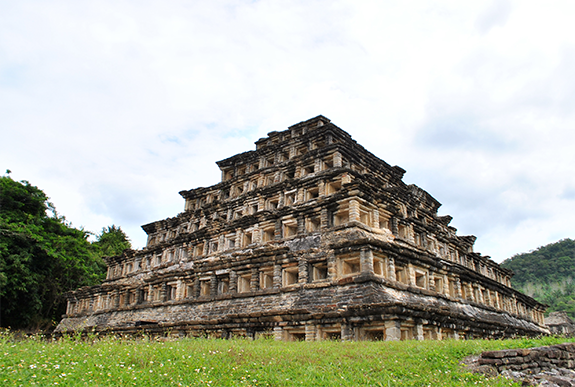 The location of HOTEL TAJÍN is perfect to enjoy the area Papantla, just walk around its surroundings to enjoy the attractions that are part of the heart of Totonacapan, the main square, the handcraft market, the church of Nuestra Señora de la Asunción, the archaeological site El Tajin and on the other hand, to admire the world-renowned Papantla flyers and the beautiful beaches and rivers that are part of the region.

In each of the corners and walls of this important building it seems that time has stopped, because here lies history of Mexico.